I feel it is important to continue to learn and stay abreast of evidence–based techniques in orthodontics in order to give my patients the best-possible orthodontic result. I am also involved with a local interdisciplinary study club, which allows me to take advantage of the expertise of excellent general dentists and other specialists in any necessary team treatment of my patients.
I am passionate about giving every patient a well-functioning bite and a beautiful smile they can be proud of. I love taking a patient who may be somewhat hesitant to smile when we begin treatment and watching their confidence grow as their teeth become straighter. I decided I wanted to be an orthodontist at age 12 when I was wearing braces myself. I thought it would be very rewarding to give others what my orthodontist gave me and for the last 32 years I have been blessed to do just that.
I was raised in Santa Fe and graduated from St. Michael's High School. My husband Scott and I have a son and a daughter who are both accomplished athletes (golf and softball) and we are a family who plays many sports in our free time.
Professionally, I have been a volunteer orthodontist at the Villa Therese Catholic Clinic for 32 years and serve as the orthodontist on the Santa Fe Cleft Palate Team at Children's Medical Services.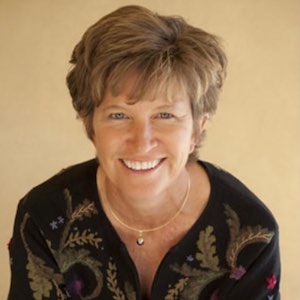 Personally, I have been a volunteer in different capacities at St. Michael's High School for the last 30 years and am currently serving on the Board of Trustees. My husband Scott and I also volunteer as partners for Special Olympics in their golf program.
The community of Santa Fe has supported my dental career for 32 years and I feel it is important for me to return that support through volunteer service.
My orthodontic practice has afforded me the opportunity to meet and develop relationships with so many wonderful families in Santa Fe and northern New Mexico. I see former patients everywhere I go and am always gratified when they remember me and make it a point to "flash their smiles"!
Education and Continuing Education
Dental School: Baylor College of Dentistry, 1986
Orthodontic Residency: Tufts University School of Dental Medicine, 1989
Professional memberships
American Association of Orthodontists
Rocky Mountain Association of Orthodontists
New Mexico Society of Orthodontists
American Dental Association
New Mexico Dental Association
Santa Fe District Dental Society